Let's immerse your team in this creative experience to create more connectedness
Through communication, cooperation, and a shared vision this creative team building experience provides new tools for employee development to cohesively reach your company goals.
The arts help express our values, build bridges between cultures and bring us together. Art is fundamentally vital to our humanity. These creative experiences are customized to fit your companies needs and core values. Using the international language of play, color and design, let's deepen the emotional intelligence of your team.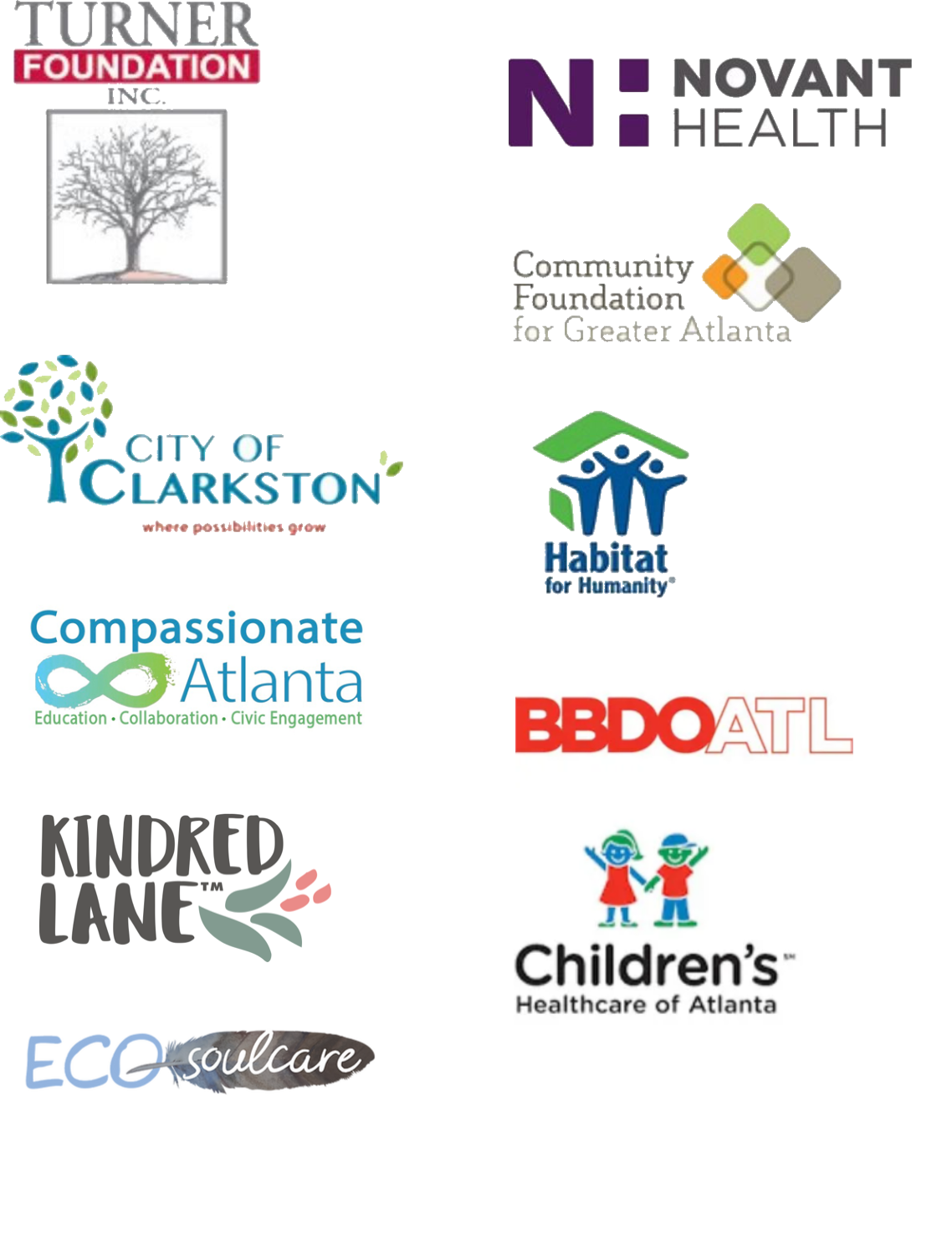 Changing lives, one creative experience at a time.
Watch this video and see how we can immerse your team in connectivity.
Get your team thinking outside the box and outside the lines!
BBDO Elemental Mandala​
BBDO Marketing Atlanta Firm, 2022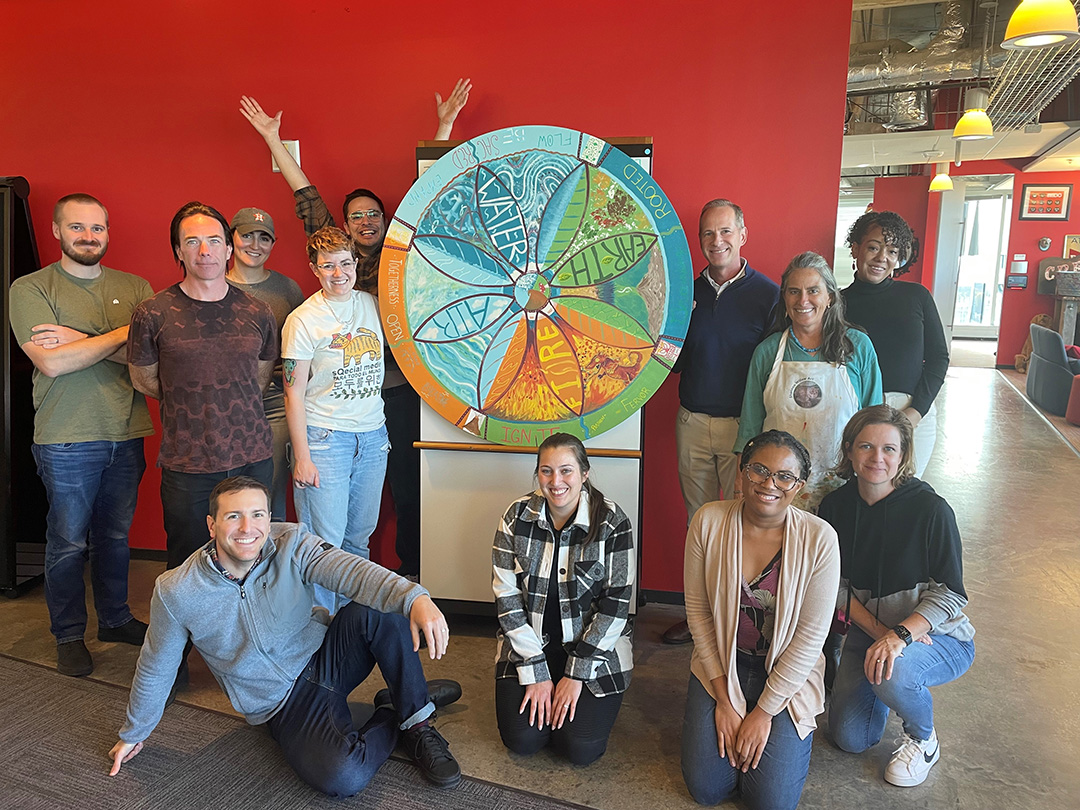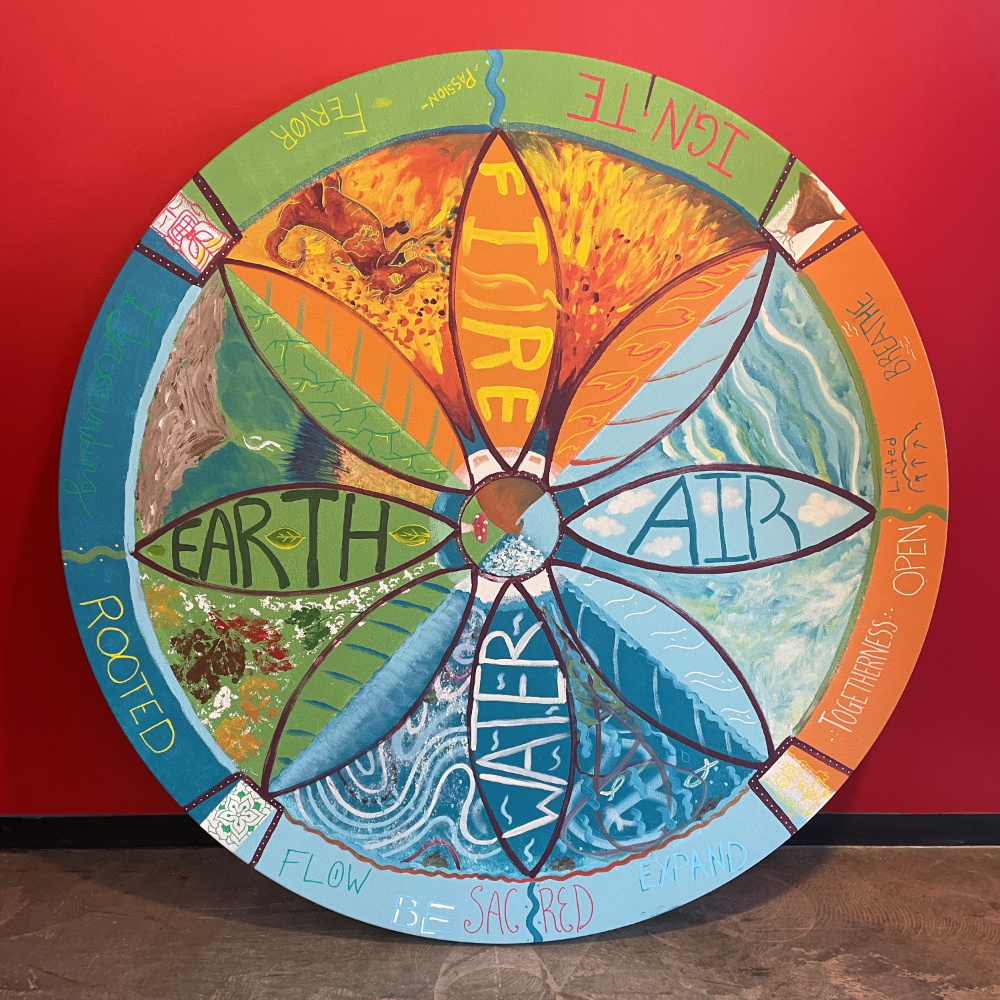 Children's Healthcare of Atlanta
Staff Retreats, 2022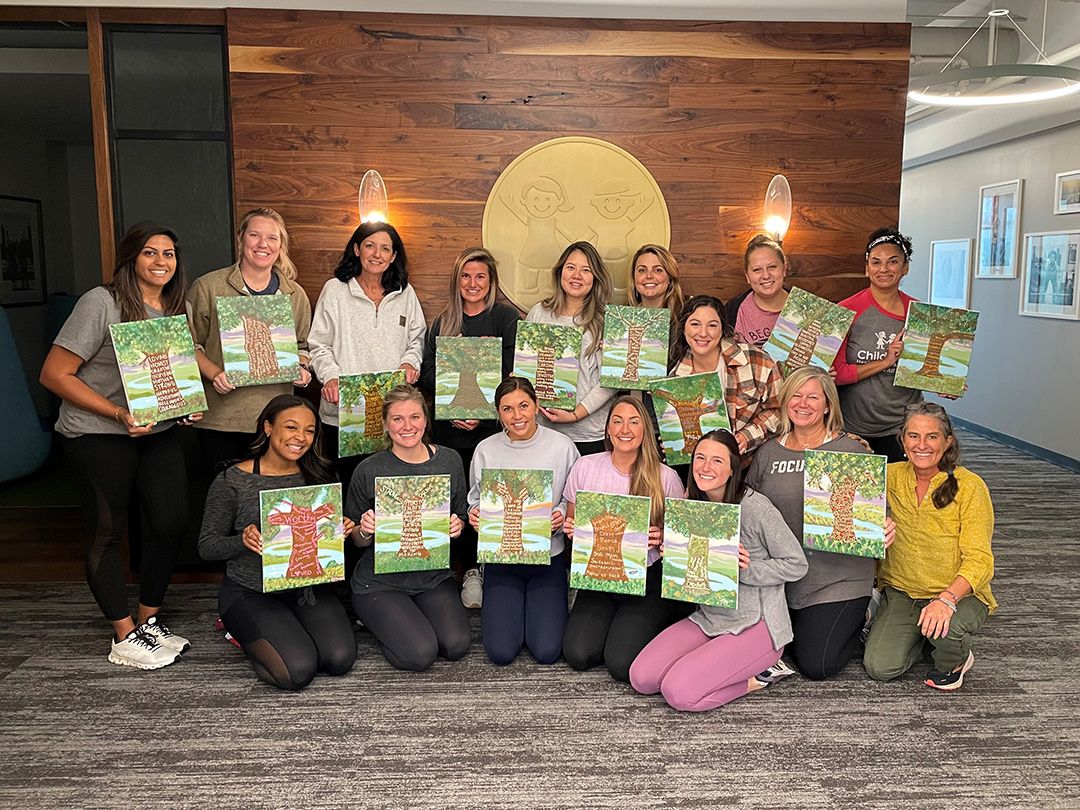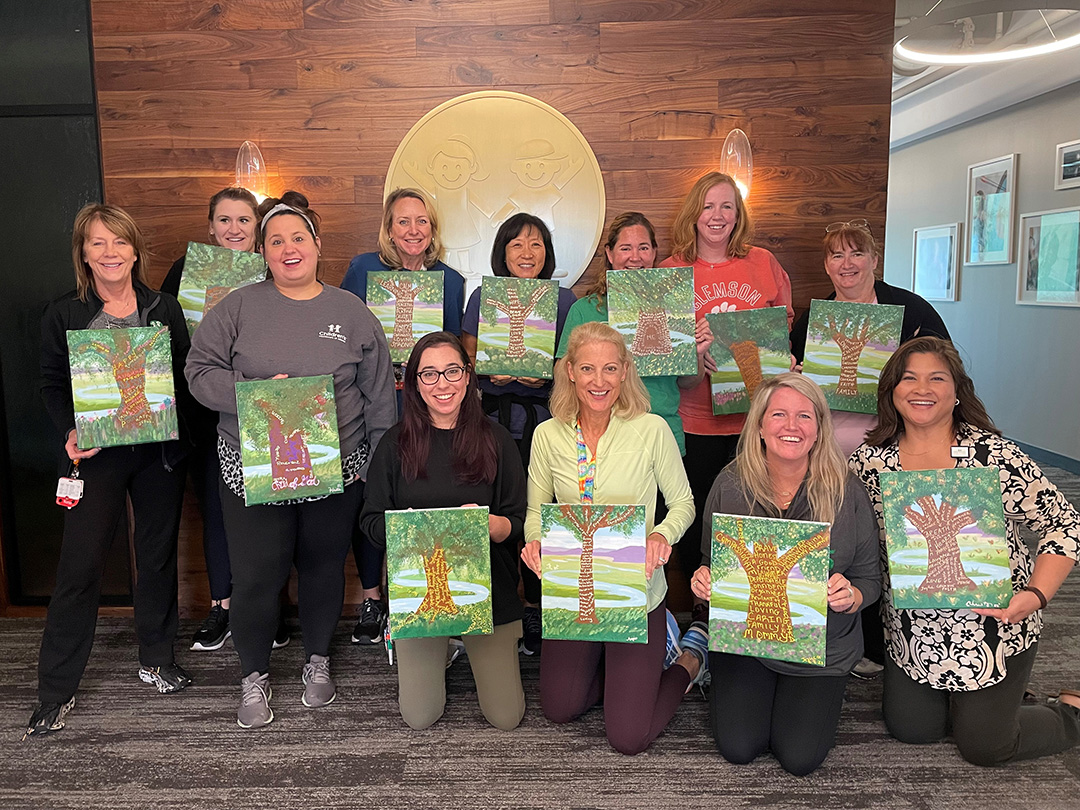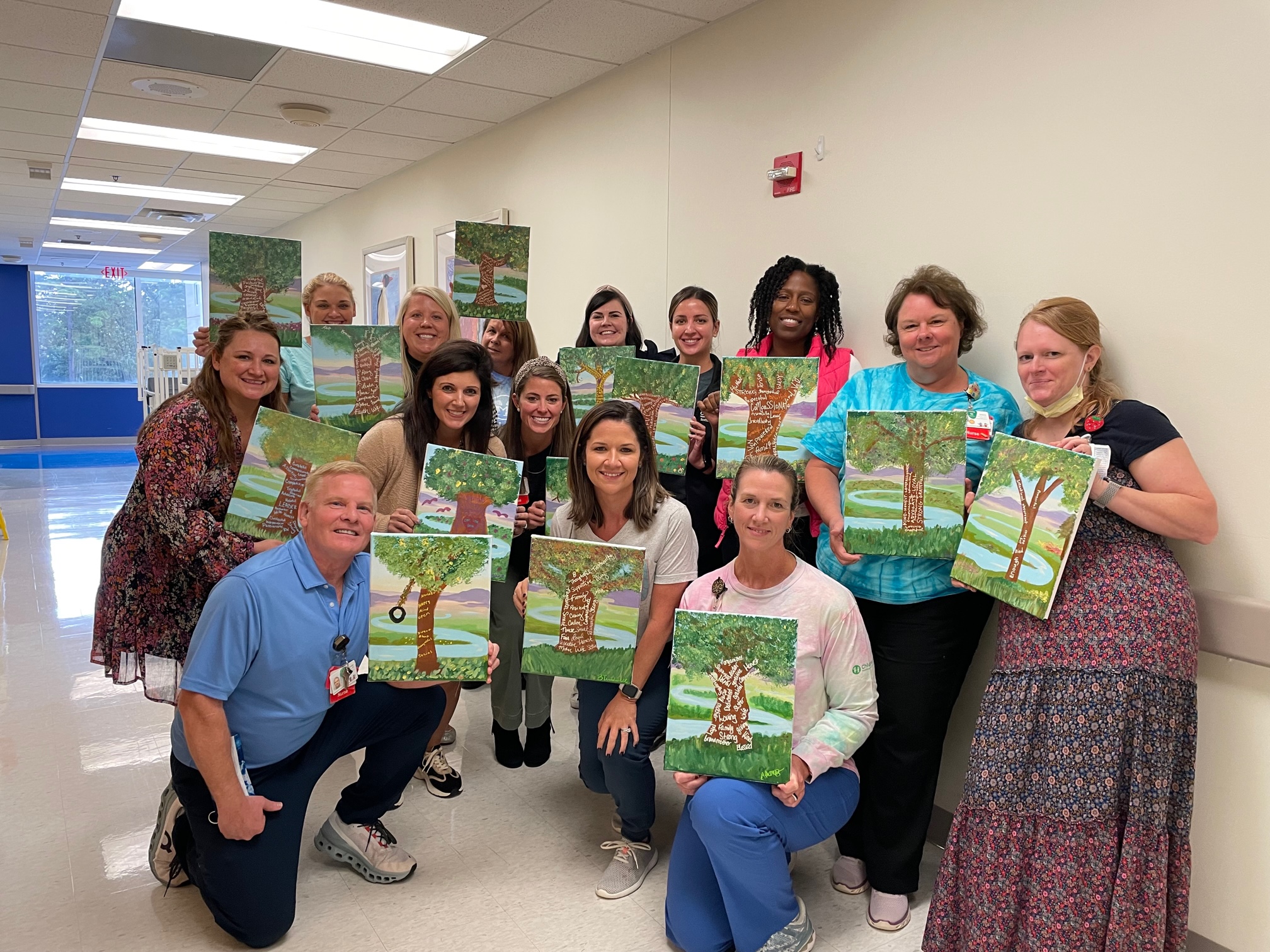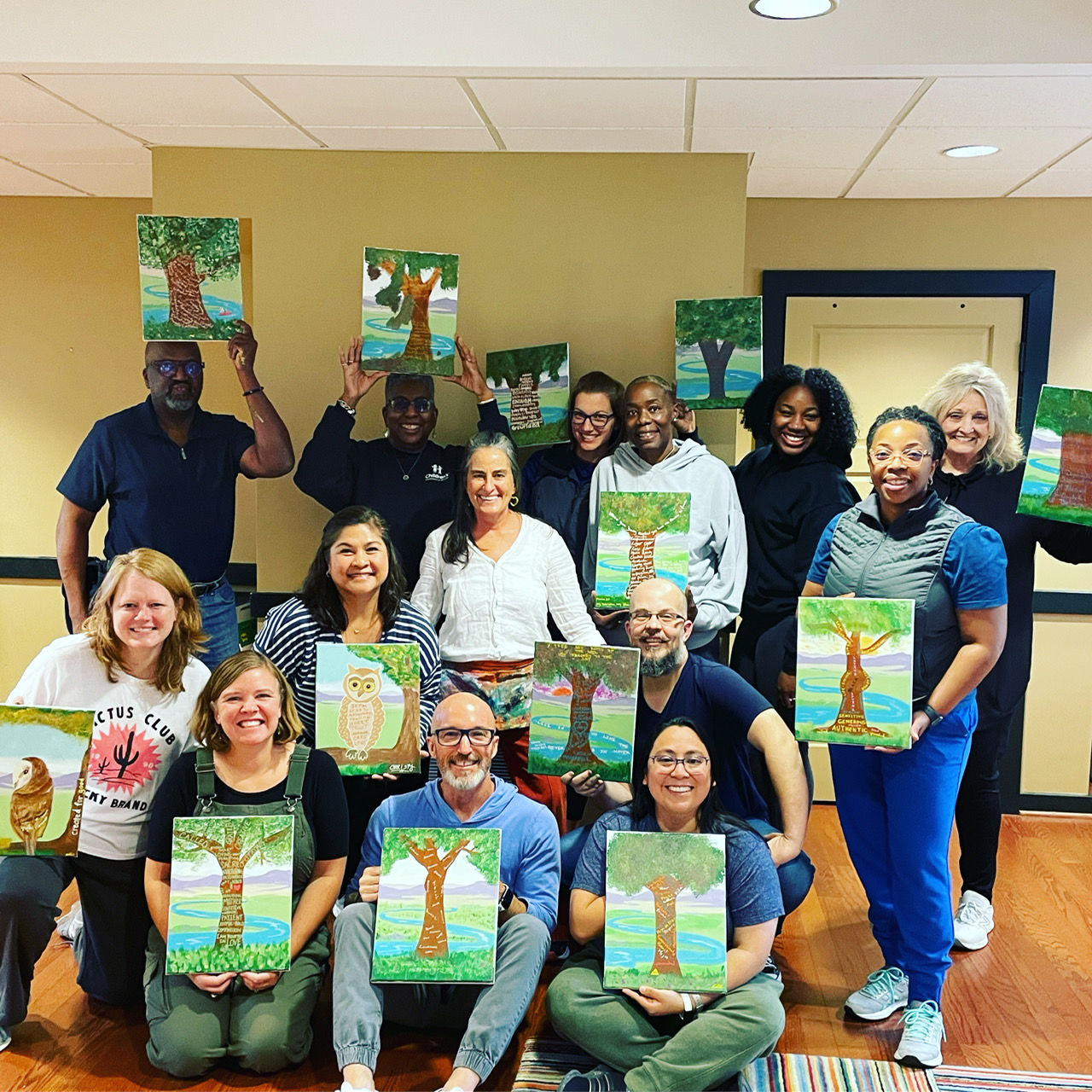 Love Light​
Fitz Studio Mural, Inman Park, Atlanta, GA 2022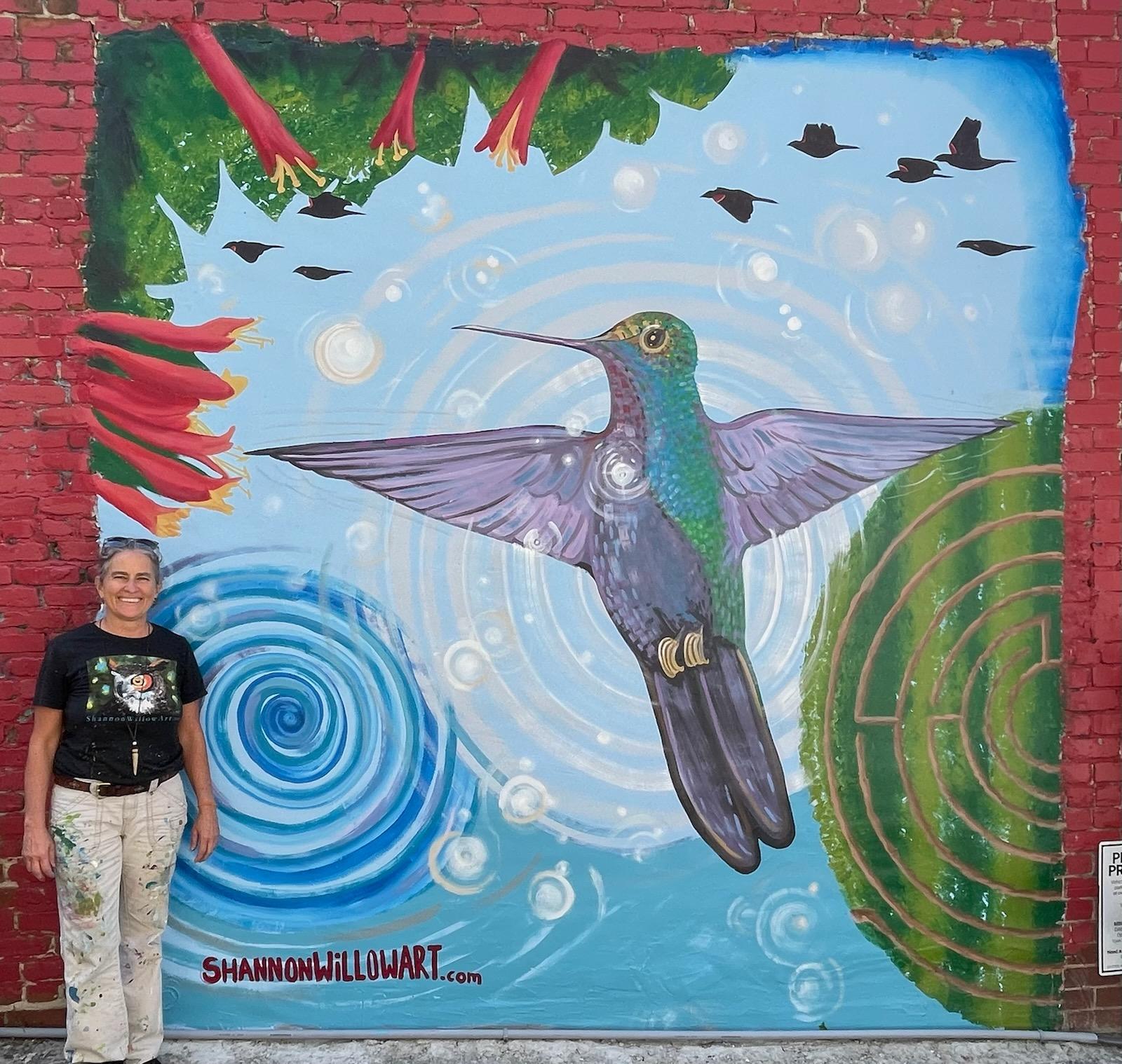 Orbs & Energy
Advanced Wellness, Decatur, GA 2022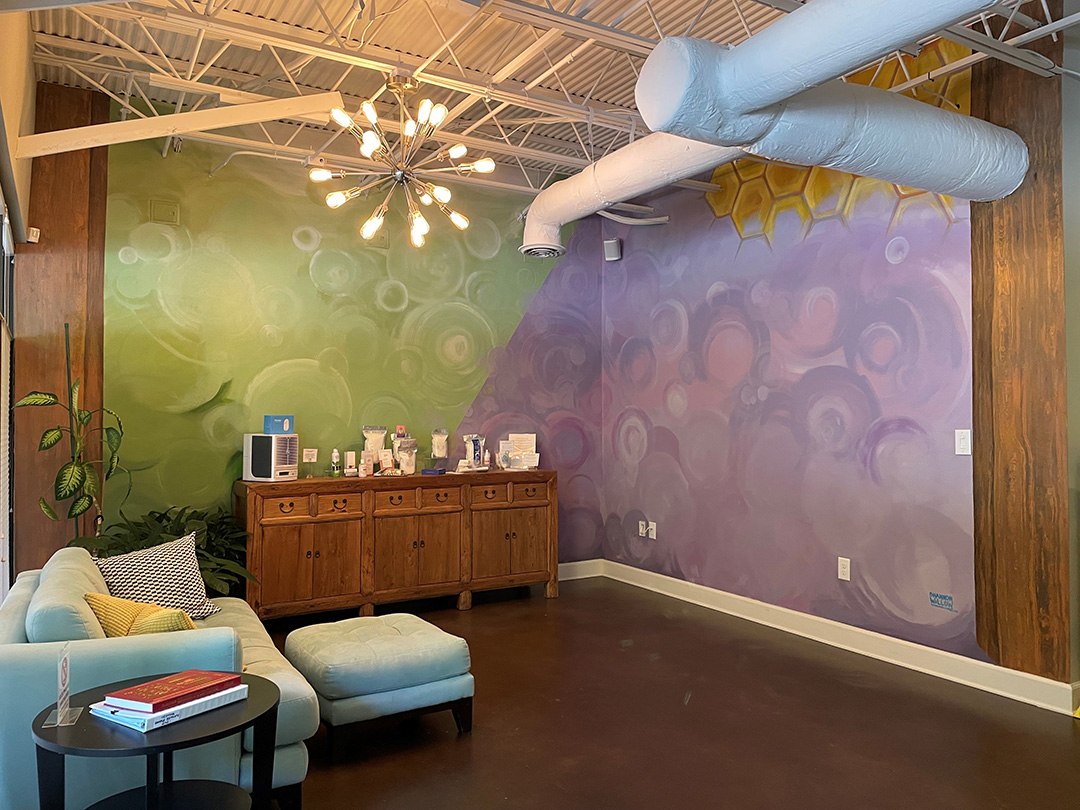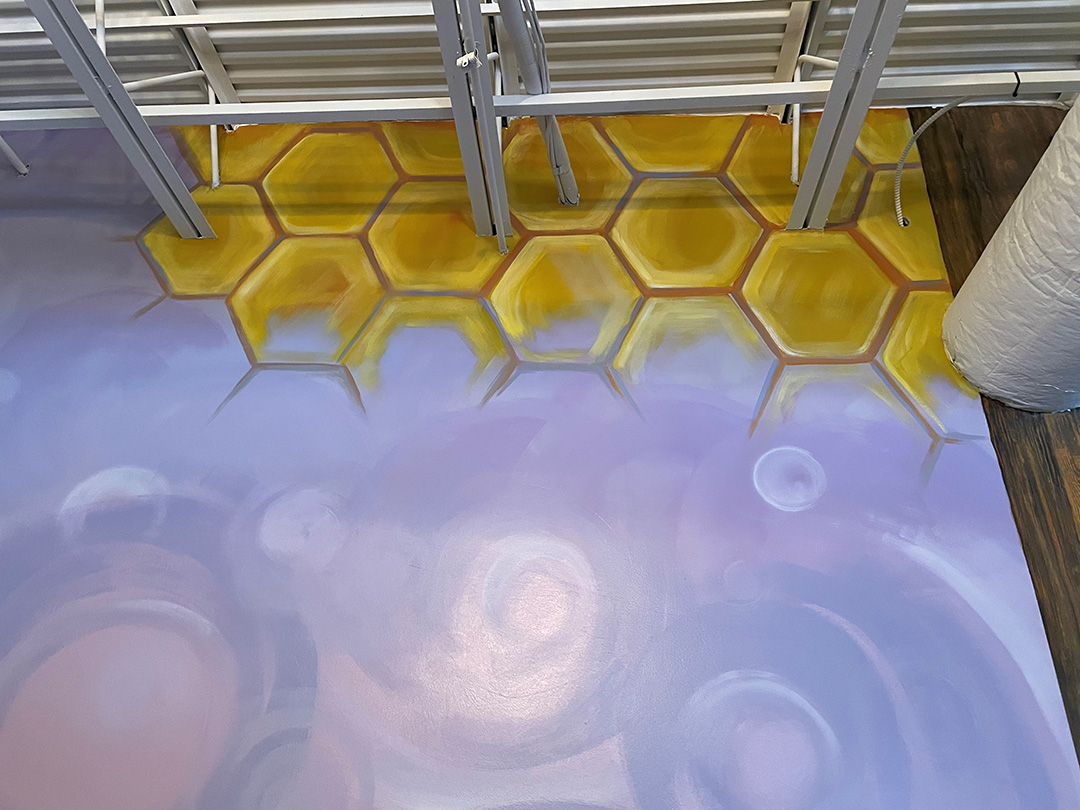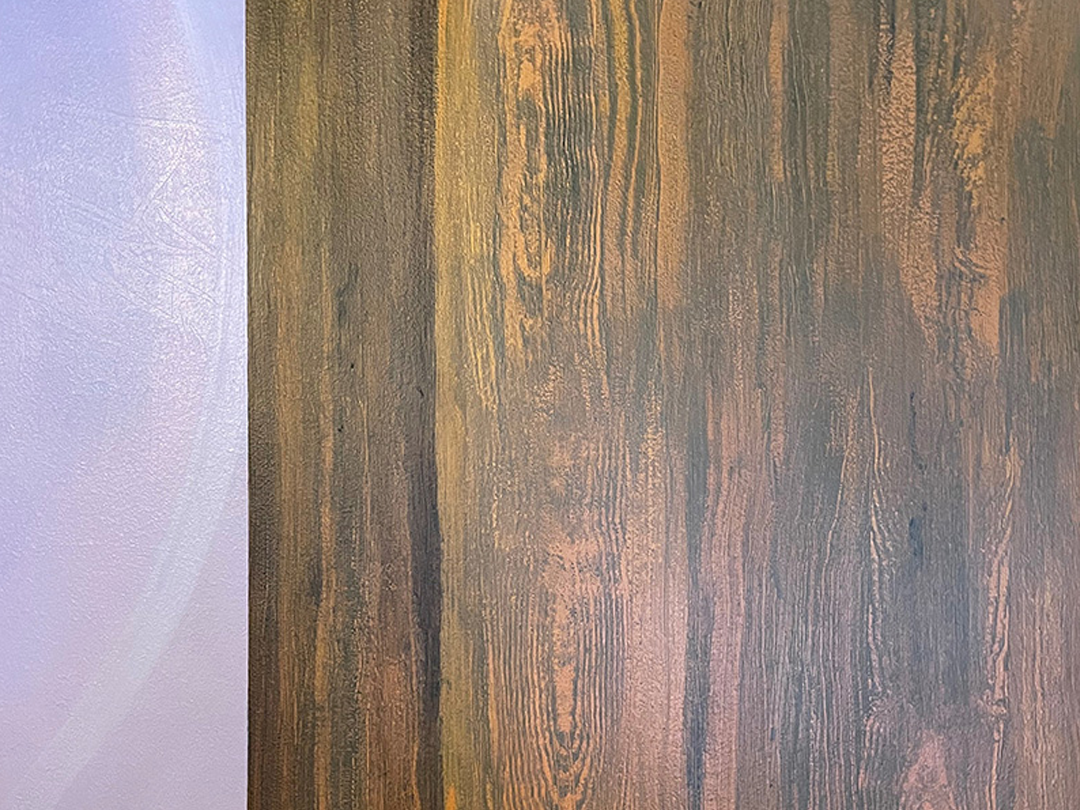 Ian's Estuary, Canvas Diptych Mural
Private residence, DelRay, FL 2022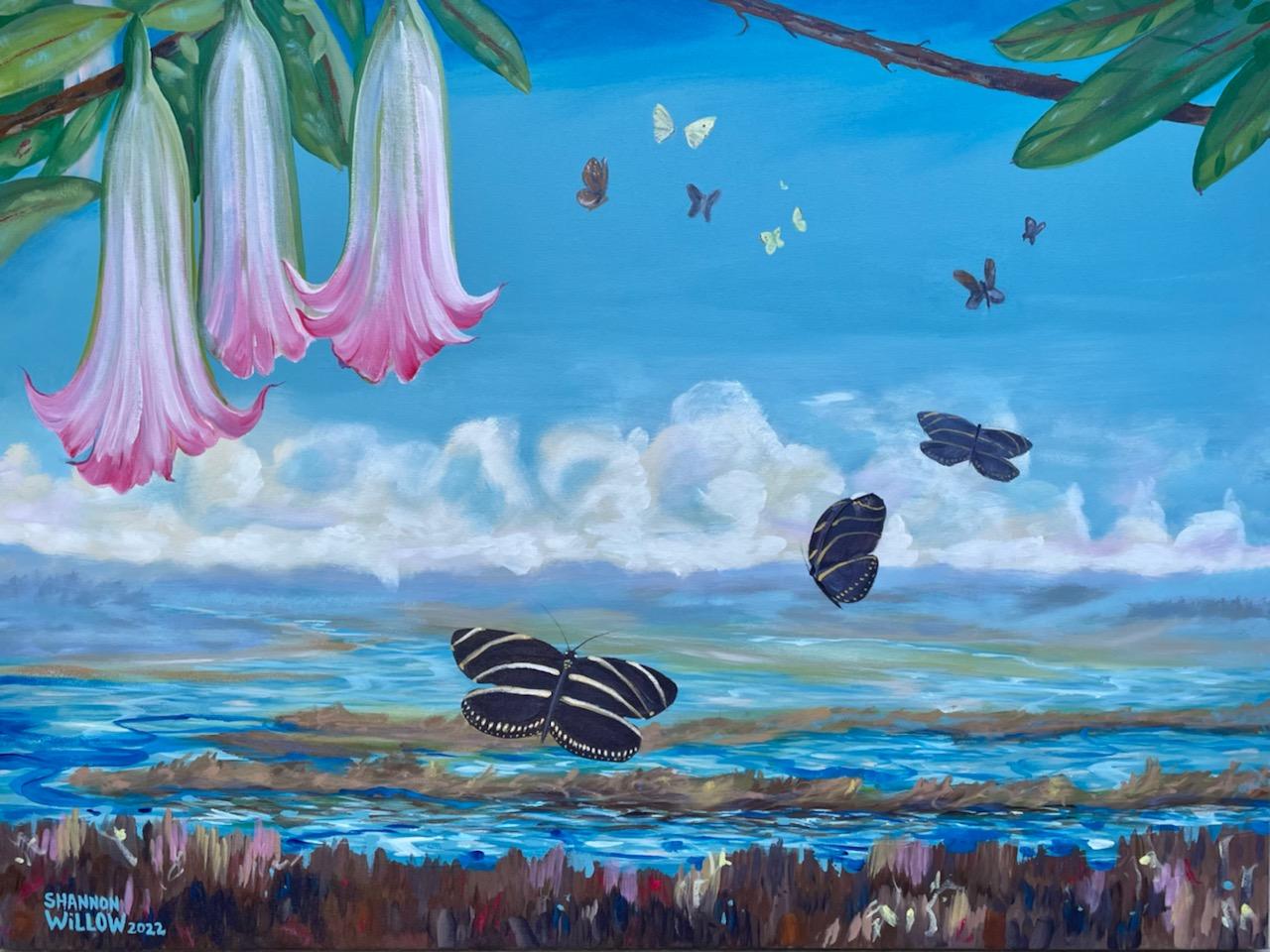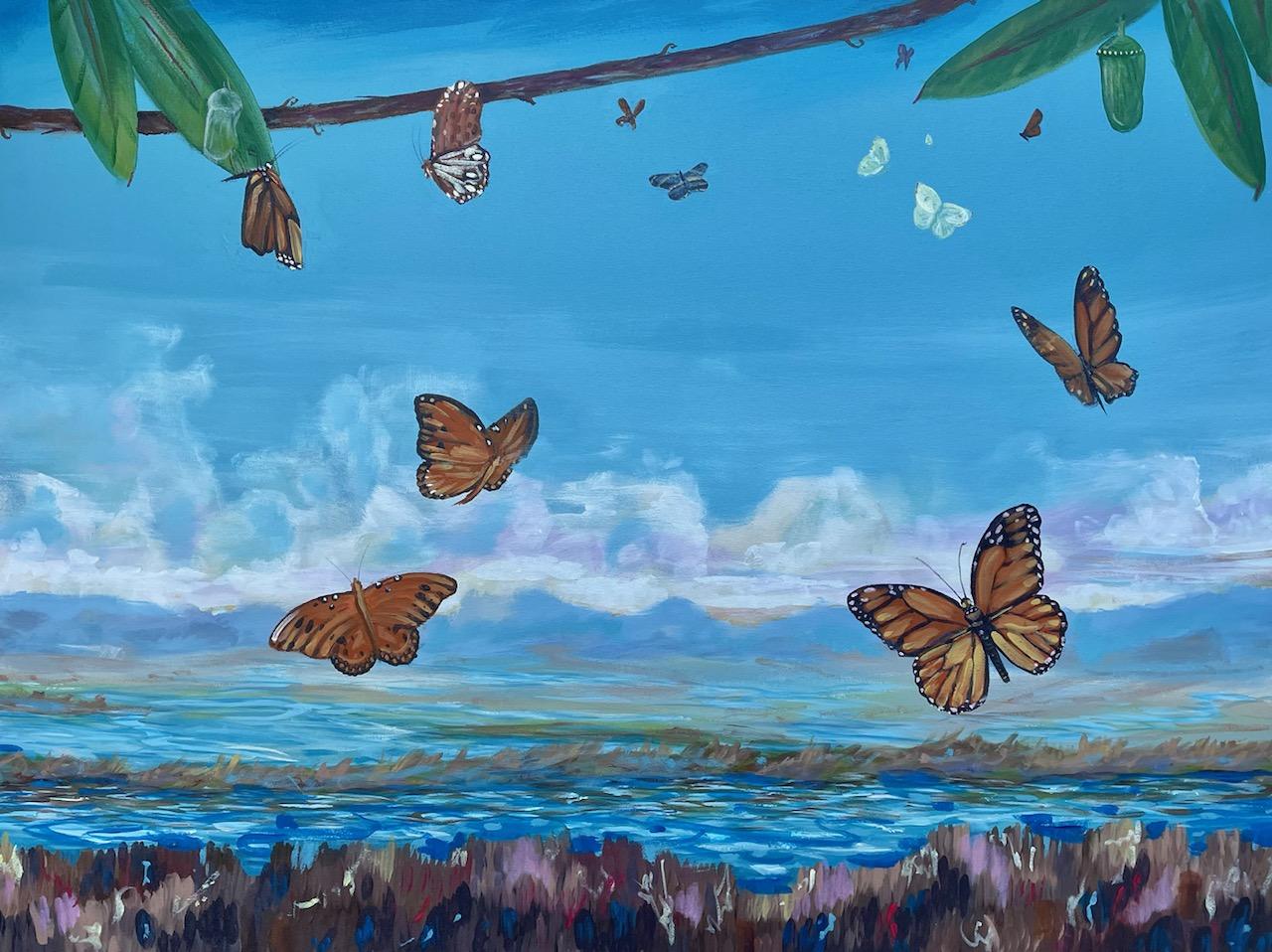 Gwinnett Online Campus  
Team building workshop, 150 Teachers and Staff, Atlanta, GA 2021

Turner Foundation

, Inc. 
Team building workshop, Atlanta, GA 2019
One with the Sea
Private residence, Loganville, GA 2019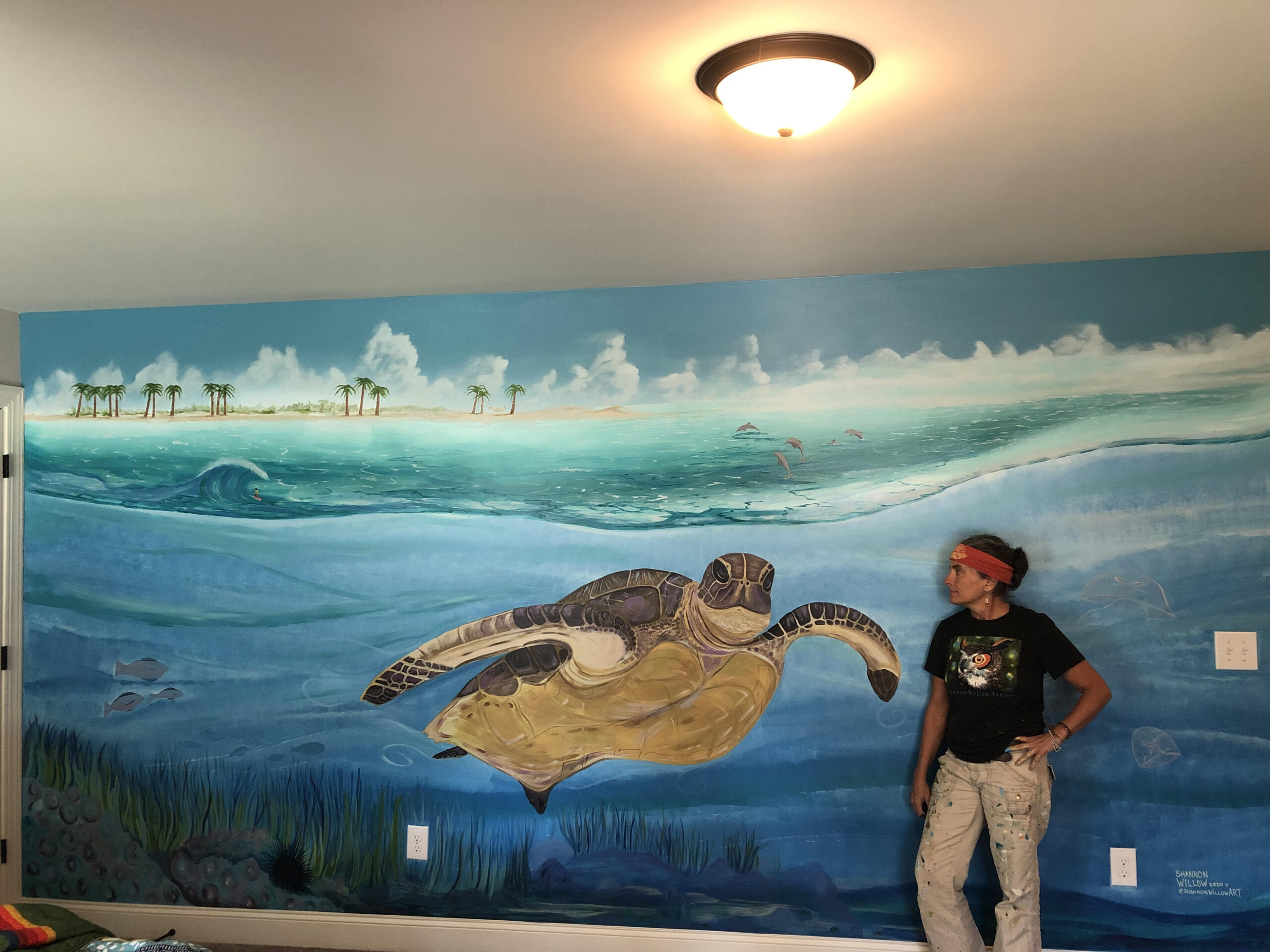 Novant Health, Inc. Leadership Academy
Team building workshop, 2017 & 2018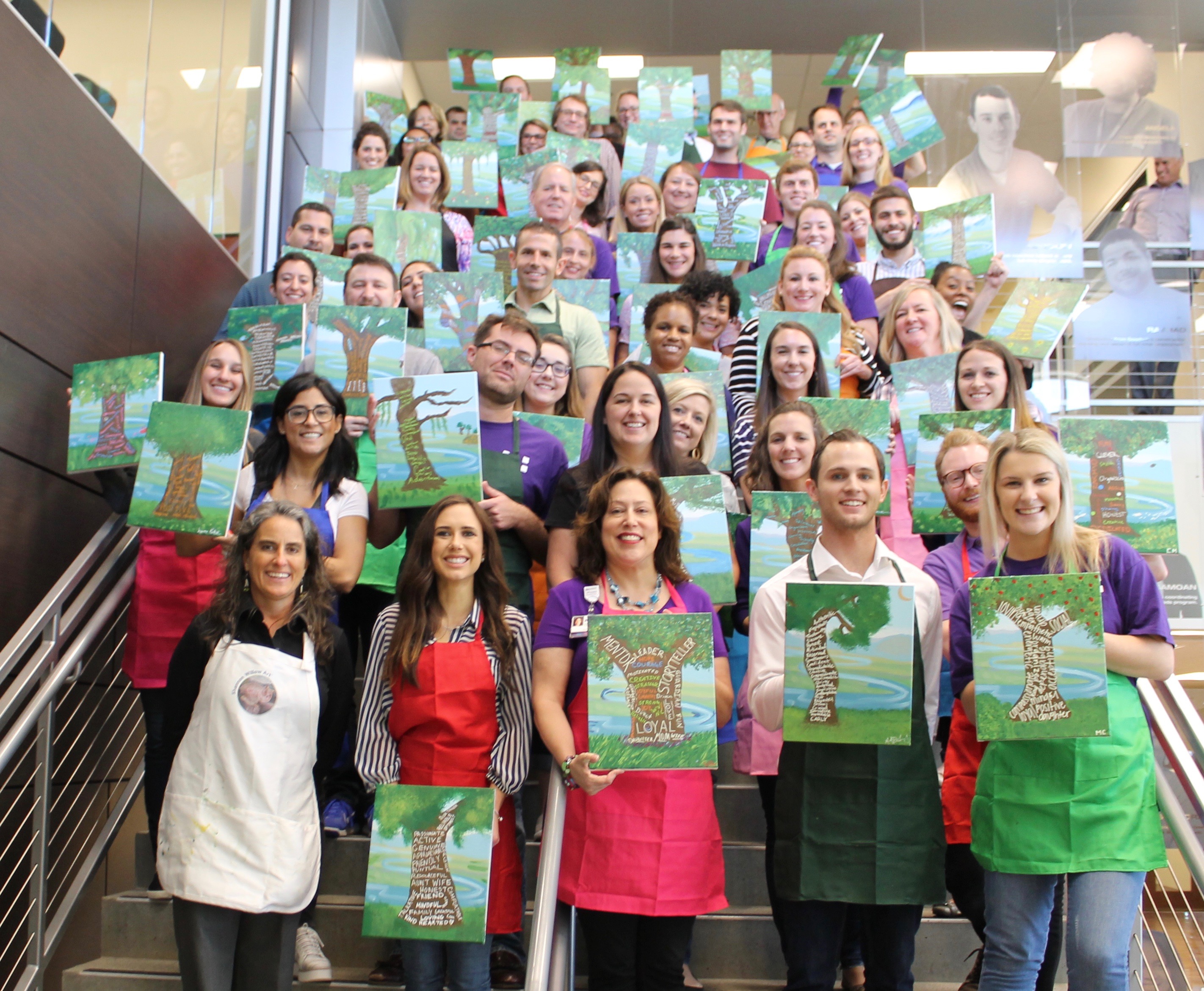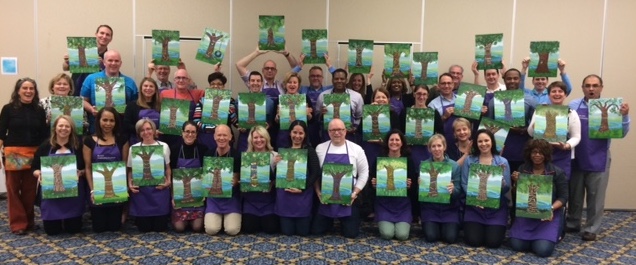 Human Family Forest Mural
As seen on Netflix "Queer Eye" series. Painted with 200 community members, Clarkston, GA 2017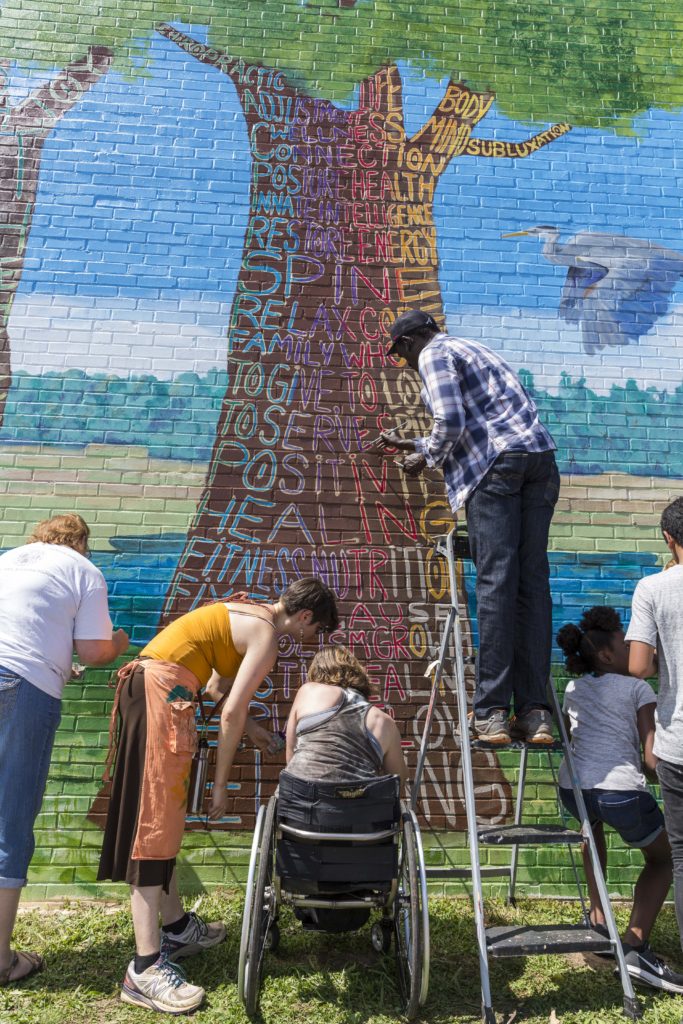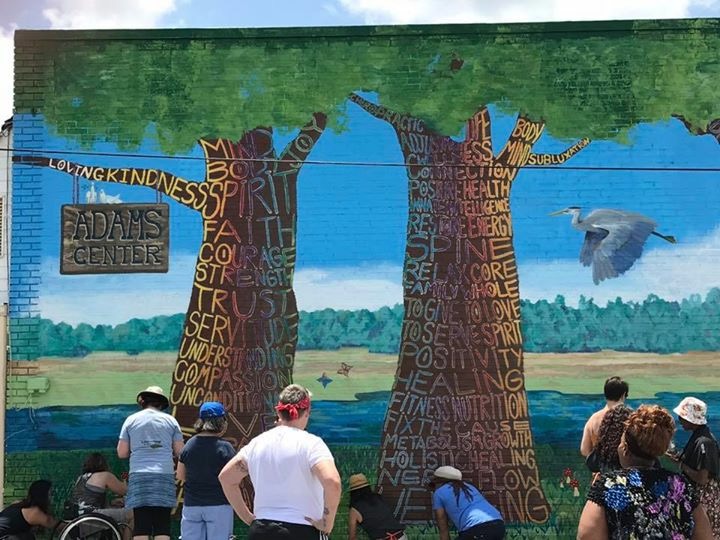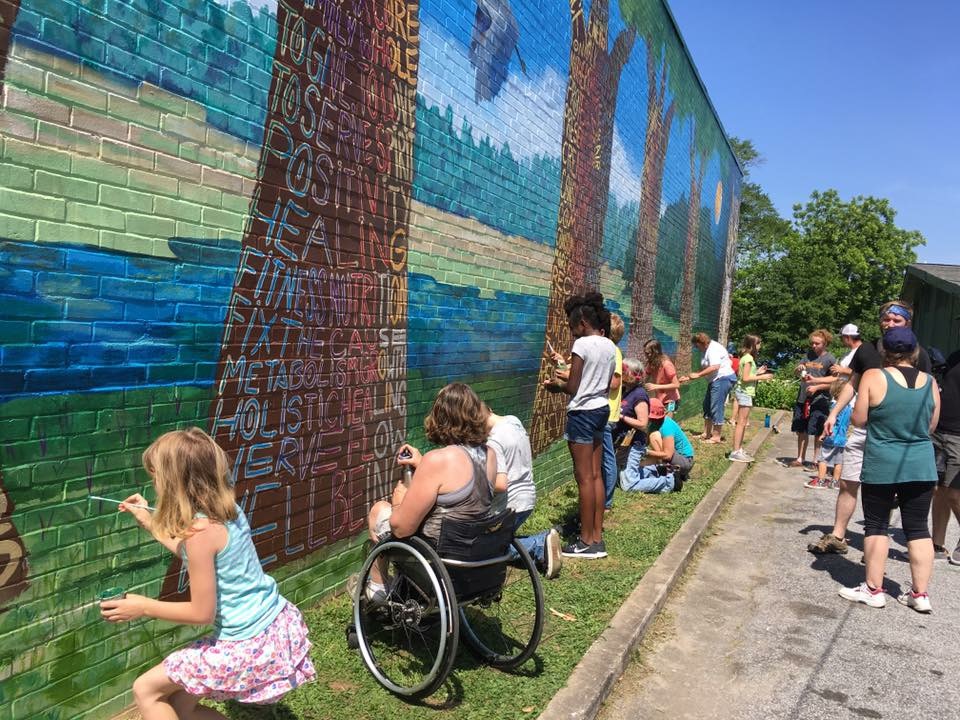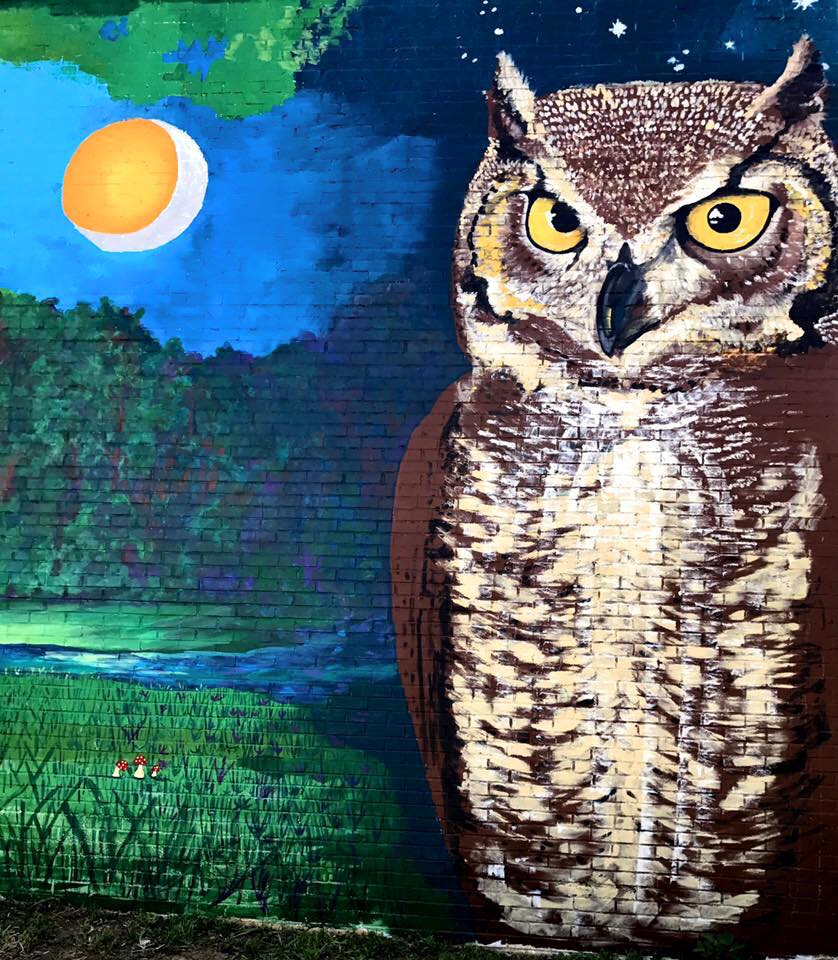 Unity Mural 
Painted with community, Clarkston, GA 2019

Animal Compassion Tree
Painted with 30 East Atlanta Animal Clinic  Staff, Atlanta, GA 2015

"This team-building experience provided our staff with the opportunity to reflect on their individual strengths. Before the event, Shannon took time to learn about our organization so she was able to perfectly compliment the training we have done in the past. Everyone enjoyed painting the trees and most importantly adding their descriptive words. The finished products are a constant reminder of the value each person brings to the team."
"Shannon's art and leadership sessions are terrific from a leadership perspective — I got powerful messages about my own individual leadership and immediate application in leading teams as well. I run leadership programs: Shannon and her groups are fantastic to work with from a design perspective. No hesitation at all, I recommend her for your leadership development program. You will see results right away, and you will have a great time!"
"My team thoroughly enjoyed working with this very helpful and engaged team of artists. We really liked the fact that we were able to have a product that we developed that we could also take home with us. Definitely an excellent team builder."
"Shannon Willow is an amazing artist. I asked her to create a mural for an exterior wall of my practice. Based on a brief outline of my vision, she created a wonderful work of art. It was exciting each day to see the progress of the project. Shannon checked in with me frequently to make sure I was pleased with the work. At the end of each day her crew cleaned the work site and packed away the equipment. Shannon also had a great idea of incorporating a team building exercise with my employees. Everyone that participated had a great experience. Her crew was fantastic! They encouraged all of us despite our various levels of artistic experience. I am extremely pleased with the outcome. We have received numerous remarks from clients about the mural. Shannon has a talent that cannot be described. I would highly recommend her for any project. She is a natural born artist!"
"Shannon Willow helped introduce the concept of Public Art to the City of Clarkston. For several years our residents had watched other larger cities develop public art programs, and install murals in community spaces. When Shannon came on the scene and used her dynamic leadership skills and creative community building style of art, is when things began to move forward in our town. Because of her tireless work, Clarkston is home to 3 large public murals, and a burgeoning artist's mindset that will undoubtedly lead to economic growth for our larger community. I highly recommend Shannon Willow for any project that demands a creative spirit and a drive to accomplish something great. She is our unofficial Chief Artistic Officer."
Get your team thinking outside the box and outside the lines!
Get In Touch
Leave your name and email below along with what you are looking for in the message box.